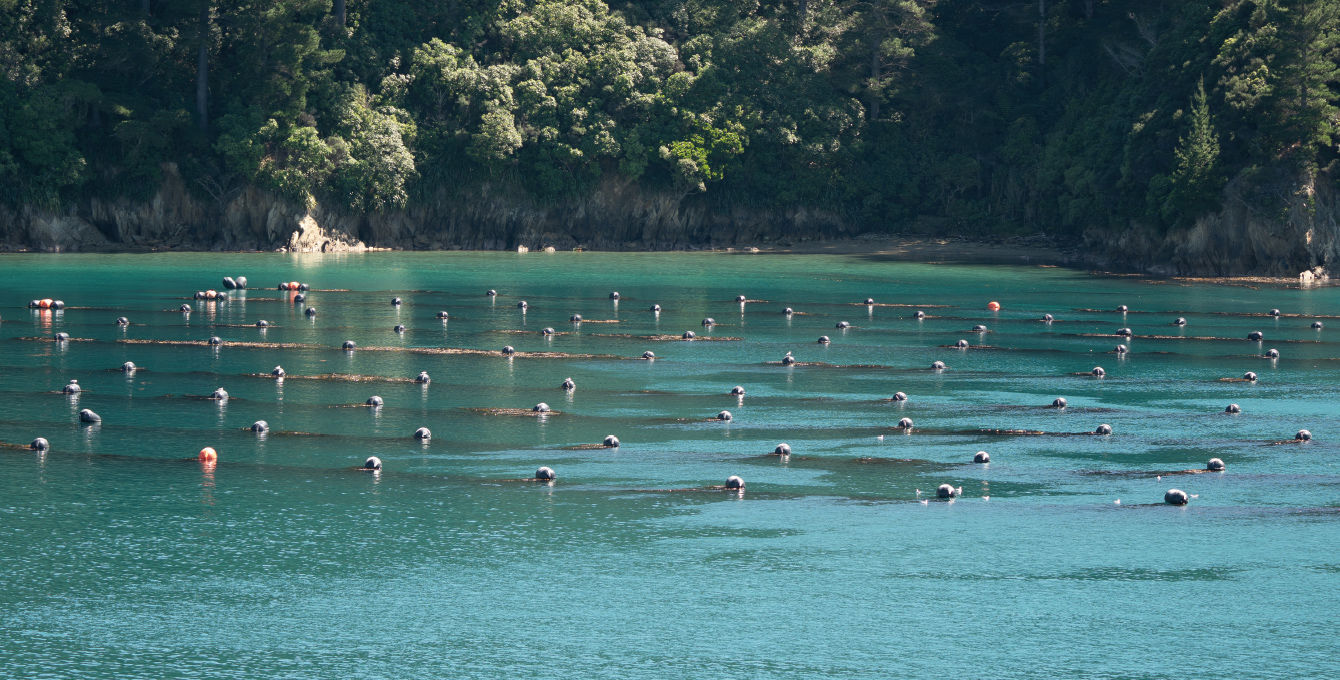 What is marine Bionovex Oil?
One of the ingredients in Regenovex Actiflex Capsules is marine Bionovex Oil.
Bionovex Oil is a unique patented marine oil derived from a particular variety of New Zealand Green Lipped Mussel (GLM) found only between the North and South Islands of New Zealand. Bionovex® Oil contains GLM ETA (eicosatetraenoic acid) – an Omega-3 fatty acid, unique to GLM.
Ingredients quality over quantity
Bionovex® Oil is derived from Green Lipped Mussels that are harvested and sourced only from the clean, clear and fresh waters of New Zealand.
The waters of the harvest areas are monitored daily – under the direction of the New Zealand Ministry of Primary Industries for permitted rainfall levels and biotoxins: no mussels can be harvested when a growing area is closed.
The mussels are grown by licensed farmers to ensure sustainability. All mussels are harvested and unloaded on government-registered barges. Only the highest quality Green Lipped Mussels are selected for processing. No pre-cooked or factory seconds handled.
How is Bionovex® Oil produced?
Bionovex® Oil is produced by using a unique Proprietary Extraction Process that was designed and engineered in association with MET – an offshoot of the Imperial College London, that ensures maximum fatty acid recovery at high vacuum and low temperatures.
The end result of this process is Bionovex® Oil – a pure natural marine oil containing GLM ETA (an Omega 3 unique to NZ GLM).
The end result of this process is a high quality GLM powder.
Green Lipped Mussels (GLM) are sent for QA Analysis of fatty acids.
GLM are processed through the special designed fast low temperature dryer.
This high quality GLM powder then goes through a proprietary extraction process which ensures maximum fatty acid recovery at low temperatures (to prevent destroying fatty acids which are very sensitive to heat).
Bionovex® Oil is then sent for QA Analysis of fatty acids.

The unique drying and extraction process used in the preparation of Bionovex® Oil ensures product stability and maximises the recovery of the rare mix of lipids and Omega-3 fatty acids present in the live Green Lipped Mussel.
These processes ensure that Bionovex® Oil contains the maximum concentration of fatty acids and therefore a smaller amount is required.
Other mussel products that use different extraction methods and/or powder derived from mussels that have been freeze dried or cooked need a larger intake as the fatty acid profile is lower as a result of the process.