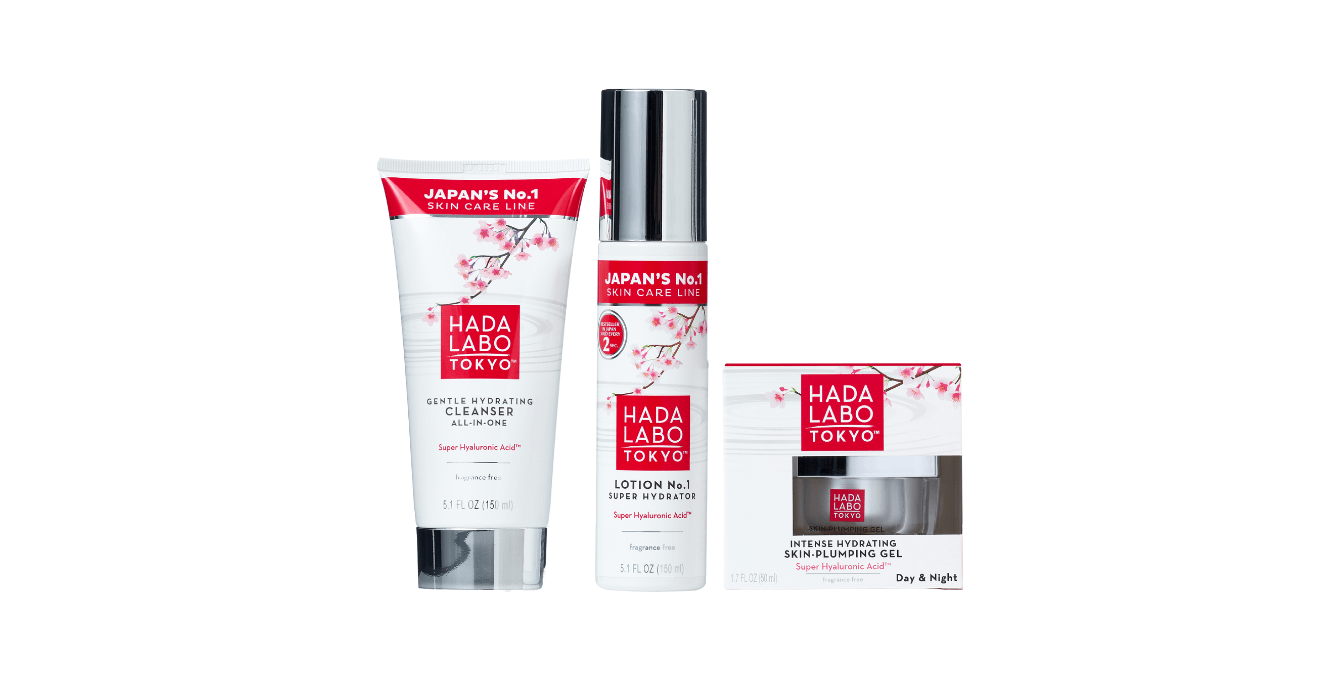 DEFEAT DRY SKIN
Hada Labo Tokyo Super HA Range
All products in this range have three hyaluronic acid (HA) molecules in them. These HA molecules work on the skin to attract and hold moisture for that healthy, glowing complexion – and make-up goes on like a smooth, velvety dream.
Suitable for all, recommended for ages 18 to 39.
3 types of Hyaluronic acid:
• Standard HA - Sodium hyaluronate (standard HA), (medium size molecule)
• Super HA (which retains twice the amount of water of standard HA) Sodium Acetylated Hyaluronate (small molecule)
• Nano HA - Hydrolysed hyaluronic acid (tiny molecule)
How do you use the Super Hydrator lotion?
Pump onto fingers. Apply plenty of lotion to cleansed face, neck & chest. Pat dry. Apply moisturiser on top.
What it does – Hada Labo's Super Hydrator Lotion is a light lotion that penetrates the skin within seconds. With deeply moisturising active ingredients, including Super Hyaluronic AcidTM, its LOCK-in-MOIST formula seals hydration inside the skin, stopping water from evaporating, to hold back the appearance of wrinkles.
Want to find out more about the Hado Labo range? See how we can help you fight fine lines.