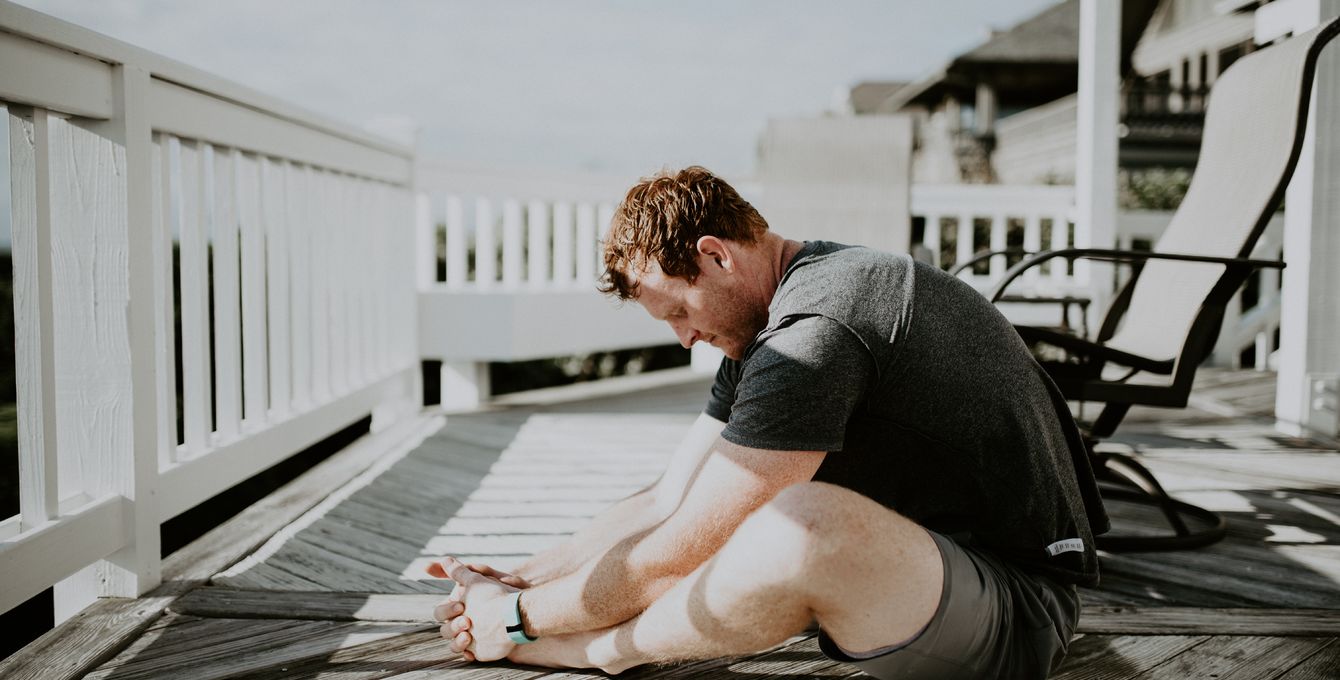 BACK PAIN - SELF CARE
Introducing the NEW Deep Heat Warming Belt. Long lasting, warming relief for up to 12 hours. Designed to help those with lower back and hip pain.
Back pain is now the single biggest cause of disability in the UK*. The problem of back pain can be a complex issue to tackle. As postural alignment specialist Jan Keller* explains:
"The multi-tasking demanded of the lumbar spine, or lower back, makes it vulnerable to injury and inflammation, and because there is so much overlap of nerves supplying the discs, muscles, ligaments, and other structures, it can be difficult to identify the primary problem.

"It requires a multi-modal approach which includes immediate pain relief and muscle relaxation, alongside strategies to remobilise and reduce the risk of ongoing issues."
First response:
According to the Deep Heat real world data**, when we experience back pain, nearly half of us will reach for a packet of pain pills, with drug-free forms of pain relief given lower priority.
28% reach for their stretching exercises
47% take painkillers when they get back pain
40% put their feet up
28% soothe themselves with a warm bath.
Prevention is better than cure:
Back pain is clearly a big problem among Brits, especially now a huge section of society is hybrid working. However, encouragingly some people do take measures to maintain their musculoskeletal health.
27% prioritise good posture
28% of poll respondents take regular exercise to help prevent back pain
27% check their sleeping position.
Postural alignment specialist Jan Keller* says: "There has never been a greater need for increased awareness around prevention and appropriate self-care."
Mind Your Back
Mind Your Back is a series of 5 S.T.E.P.S. to help manage and prevent back pain, to help people stay active and enjoying the life they love. Visit www.mindyourbackuk.com for more information
Heat therapy proven to help:
Applying heat to the area has also been clinically proven to help, the physiological effects of heat therapy includes:
Increased metabolism
Pain relief
Increased blood flow
Increased elasticity of connective tissues.
Science and consumer user research data have shown that heat-wrap therapy, like the Deep Heat Warming Belt, provides short-term pain reductions in patients with acute low back pain.
Physiotherapist Sammy Margo* says: "The Deep Heat Warming Belt has four large heat cells which provide up to 12 hours of deep penetrating warmth to relieve muscular aches, pains and tension – particularly for lower back or hip pain. This comfortable warming belt is odourless, non-stick, and stretchy and can be worn unnoticed under clothing as you go about your daily routine. It's also ideal for people who want to avoid the gastrointestinal side effects of oral non-steroidal anti-inflammatories (NSAIDs) like ibuprofen."


[*] https://www.england.nhs.uk/blog/charles-greenough/
[**]Survey of 1,000 Britons conducted by Perspectus Global, Autumn 2021

* The healthcare professionals involved do not endorse any medicinal product or brand.