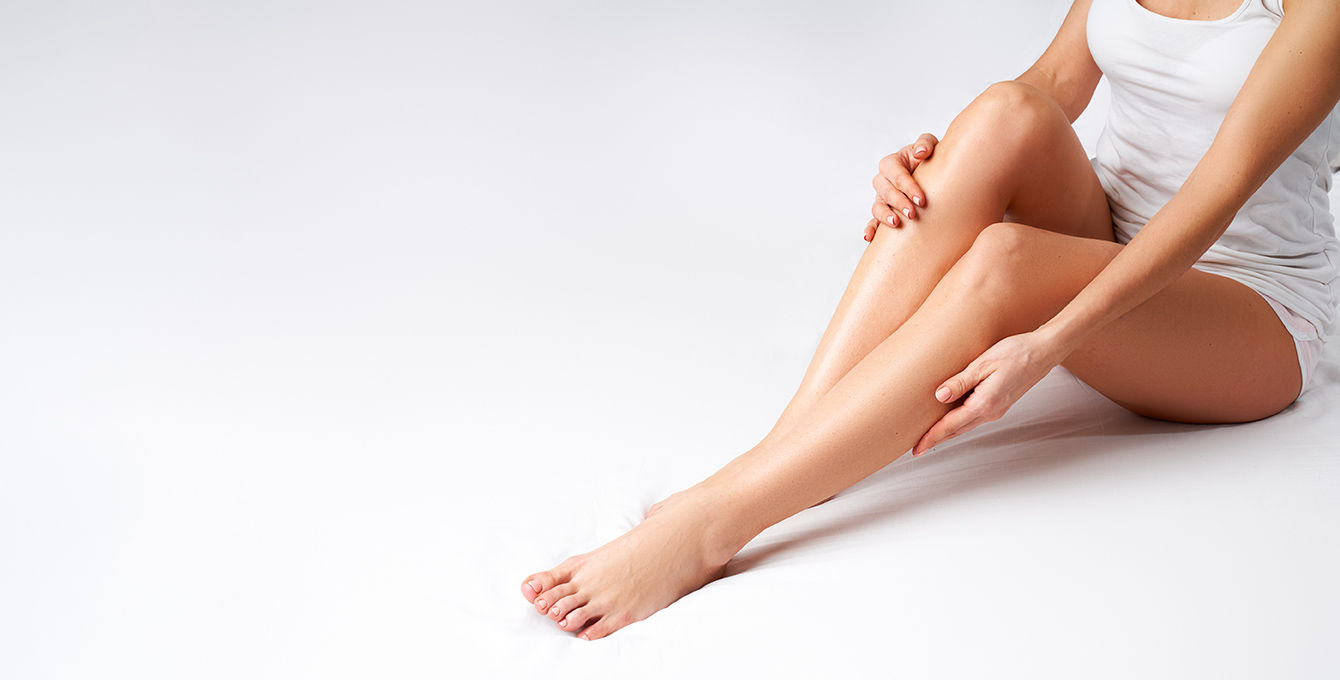 Legs & Feet
Did you know that if you have muscular and joint pains in the neck, back, shoulders or knees – and most of us have had at some time or another, you might want to look down at your legs and feet for the root of the problem.
The musculoskeletal system connects the bones, muscles, joints, cartilage, tendons, ligaments, and other tissues that hold everything in our bodies together. Its role is to enable full range of motion and protect internal organs*.
Our musculoskeletal system is like a length of chain and any disturbance in just one link can affect the whole body. Mums-to-be and Mums, who are typically on demand 24-7, are often vulnerable to musculoskeletal pain.
A new survey** commissioned by Deep Freeze Cold Patch – loved and trusted by mums around the globe – has revealed that British mums suffer a range of muscular problems including back pain (66%), neck and shoulder pain (25%) and knee pain (22%). Many say these problems get worse after being on their feet all day. However, few of us make the connection between our feet and problems elsewhere in the body.
Whatever, the cause of the muscular discomfort, it's best to deal early with isolated stiffness and pain through stretching, cold therapy, and massage – all of which can help stop any discomfort affecting other parts of the body too.
While ice is often used to combat pain and injury, it has obvious downsides. It can be messy, inconvenient, unpleasant. Excessive icing can even lead to superficial burns, according to a study in the Journal of Bodywork and Movement Therapies***.
In contrast, Deep Freeze Cold Patch is a convenient alternative to ice packs for long lasting cold therapy and it is skin friendly. The adhesive patch is specially formulated with aloe Vera, menthol fragrance and water, in a hydrogel layer. The water inside the patch slowly evaporates over a number of hours to generate lasting, soothing, cooling relief and it can be left in place for up to three hours. Non-medicinal, it can even be used during pregnancy. Always check new symptoms with your midwife or GP.
In the meantime, you can get on with work, with family with life.
Find out more about foot pain relief.

References:
* 6.1A: Overview of the Musculoskeletal System - Medicine LibreTexts
** Survey of 1,006 nationally representative UK mums and mums-to-be conducted Spring 2021 by an independent polling company – Prospectus Global.
*** Skin burns following cryotherapy in misdiagnosed paediatric injuries - ScienceDirect